This month, Eric and I are reviewing a very interesting and non-traditional cookbook. The Great Chefs of America Cook Kosher is a compilation of recipes from famous chefs and their famous restaurants. In order to really cover the recipes in this book, we'll be taking a recipe from several different sections of the cookbook. We are starting with soup.
Our recipe for this week is Onion Soup with Whole Glazed Shallots from Chefs Mark Peel and Nancy Silverton from Campanile.
Zoe's Take:
6/10
For me, the best part of this soup was by far the whole glazed shallots. I was not impressed at all by the soup itself. In my house, my 24 hour French Onion soup is law, and by my standards, the soup itself didn't live up to it. I felt like I had to dip my toasted croutons in it in order to finish even half a bowl. The shallots on the other hand are amazing. So tender and delicious. I added them right into the soup so that it would add extra flavor.
Eric's Take:
8/10
I'm a huge fan of onion soups. I really enjoyed this recipe. It was simple to make although it had many ingredients. My favorite part was also the glazed shallots. They were so sweet and tender they could have been mistaken for apples. The soup itself was also very sweet. As there was no added sugar or sweeteners the onions provided it all. The first step of the soup is to break down the onions over 40 minutes. I had mine going for about an hour. This recipe lost 2 points because I felt it was rather plain. It could have benefited from some body, or maybe another type of onion.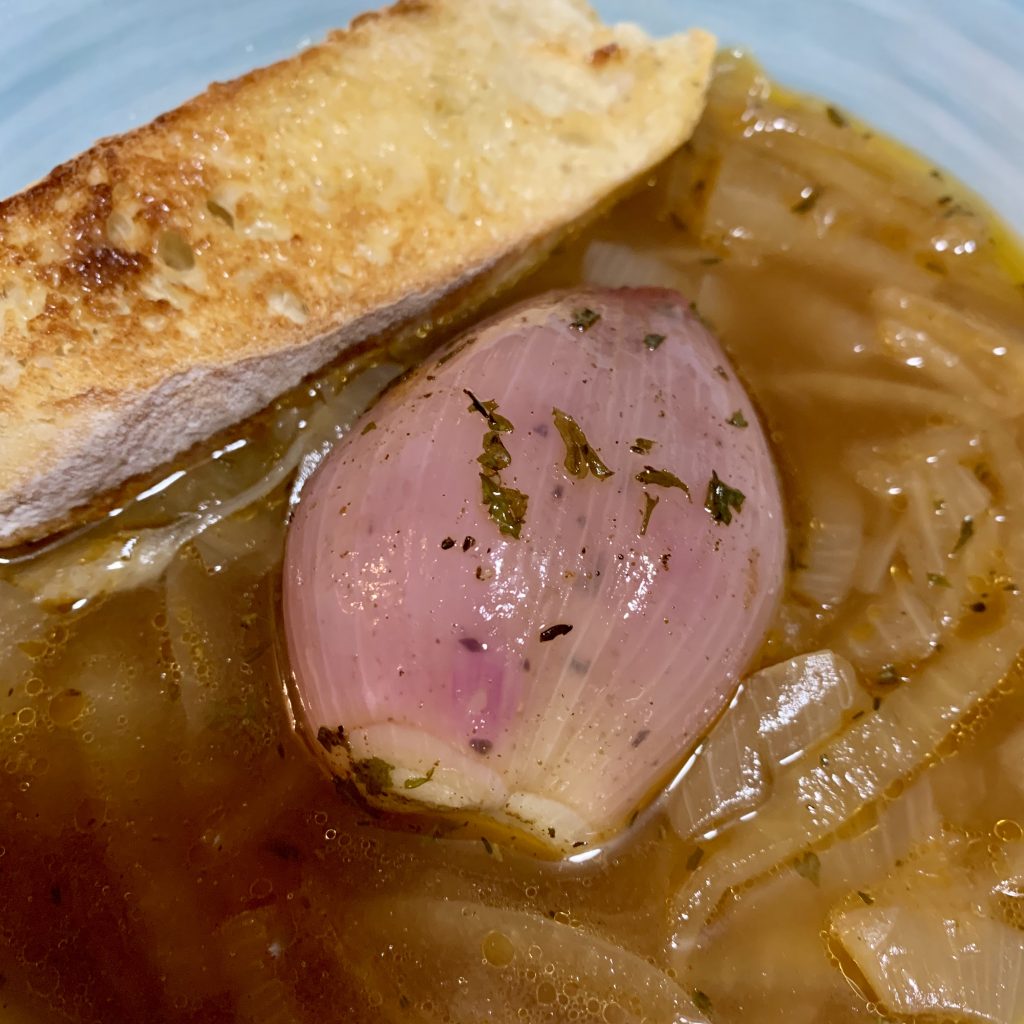 (Visited 11 times, 1 visits today)
Onion Soup with Glazed Shallots
Zoe's View -

6/10

Eric's View -

8/10