This month, we are reviewing a fantastic cookbook that I actually use on a regular basis. Soframiz is a book full of vibrant Middle Eastern recipes from the Sofra Bakery & Cafe in Boston. We're so excited to review this cookbook and to show you some amazing food.
Our first review is Flower Pogaca Rolls. They are a common breakfast item in Turkey. While not usually made in the style of roses or flowers, these rolls are just as good formed as a regular roll.
Zoe's Take:
10/10
I might be obsessed with these rolls. I have a deep love of feta cheese, but also of bread and the soft buttery texture of the rolls, combined with the salty feta is absolute perfection in my mind. I have nothing bad to say because there is nothing bad about them.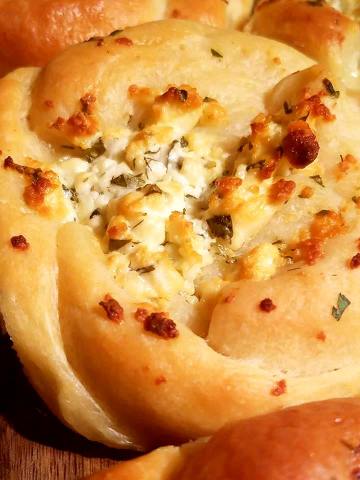 Eric's Take:
9.5/10
I really loved these rolls. The recipe was easy to follow, the ingredients were easy to find and work with. This was by far my most successful bake on a bread, which makes me believe they're "fool-proof." The bread was soft and flakey, and remained so for about two days. This was a big surprise as the recipe called for no butter and only one egg. The only reason I dropped the recipe a half point is that there was nothing in the cheese mixture to cut the saltiness from the feta. Otherwise this was perfect!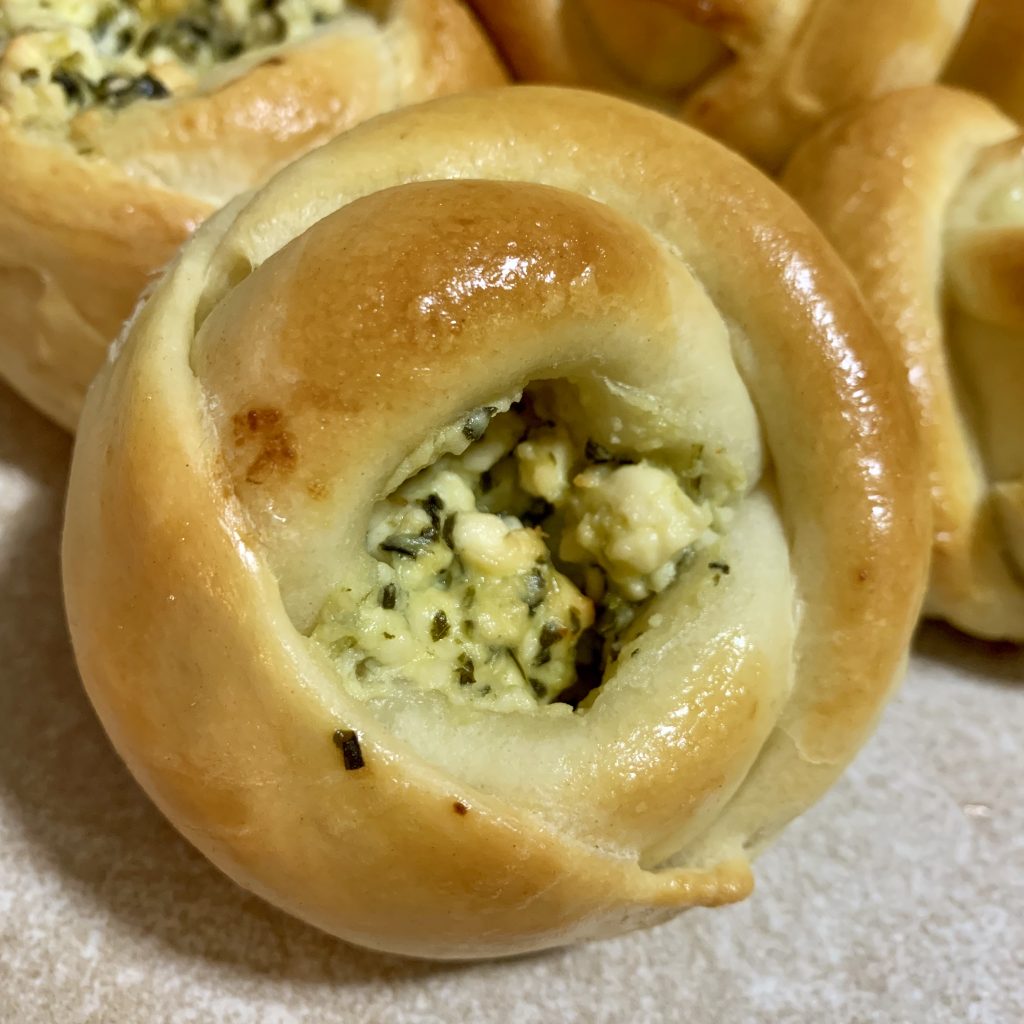 (Visited 323 times, 1 visits today)
Zoe's Take -

10/10

Eric's Take -

9.5/10