This hors d'oeuvre is by Chef Charles Palmer and was featured at Aureole.
Zoe's Take:
4/10

While I liked the flavors in both the sauce and the strudel, there was a lot that was lacking. First off, the instructions for forming the strudel itself was very confusing. The sauce was oily, and could have used more acidity. The strudel dough itself took a lot longer to cook. I used puff pastry because the strudel dough just didn't work out at all. Also, the chicken and mushroom mixture felt dry. Overall, I disliked it, but it definitely has potential to become a better recipe with some work.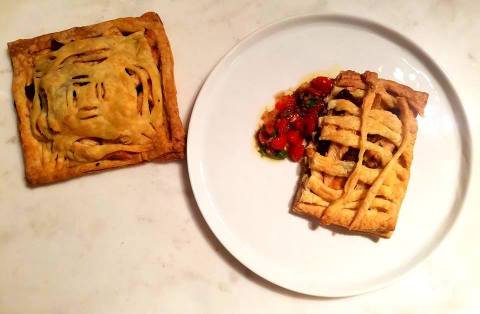 Eric's Take:
5/10
I'm not sure where to begin with this recipe. I love basil, and the chicken and mushroom filling was good with the sauce. Then the problems come. I also could not find strudel dough, so availability of ingredients lost a point for me. I also ended up using puffed pastry. Flavor lost two because for me this was just ok. There was a lack of heat and fat. The sauce provided acidity, but for some reason mine was a bit thin. Double cooking the chicken ended up drying the filling out. The instructions were too vague on the folding method. Zoe took a hand-pie approach, and I made more of a stromboli. I understand that all the recipes in this book have been standardized to a particular format. This one may have been lost in translation.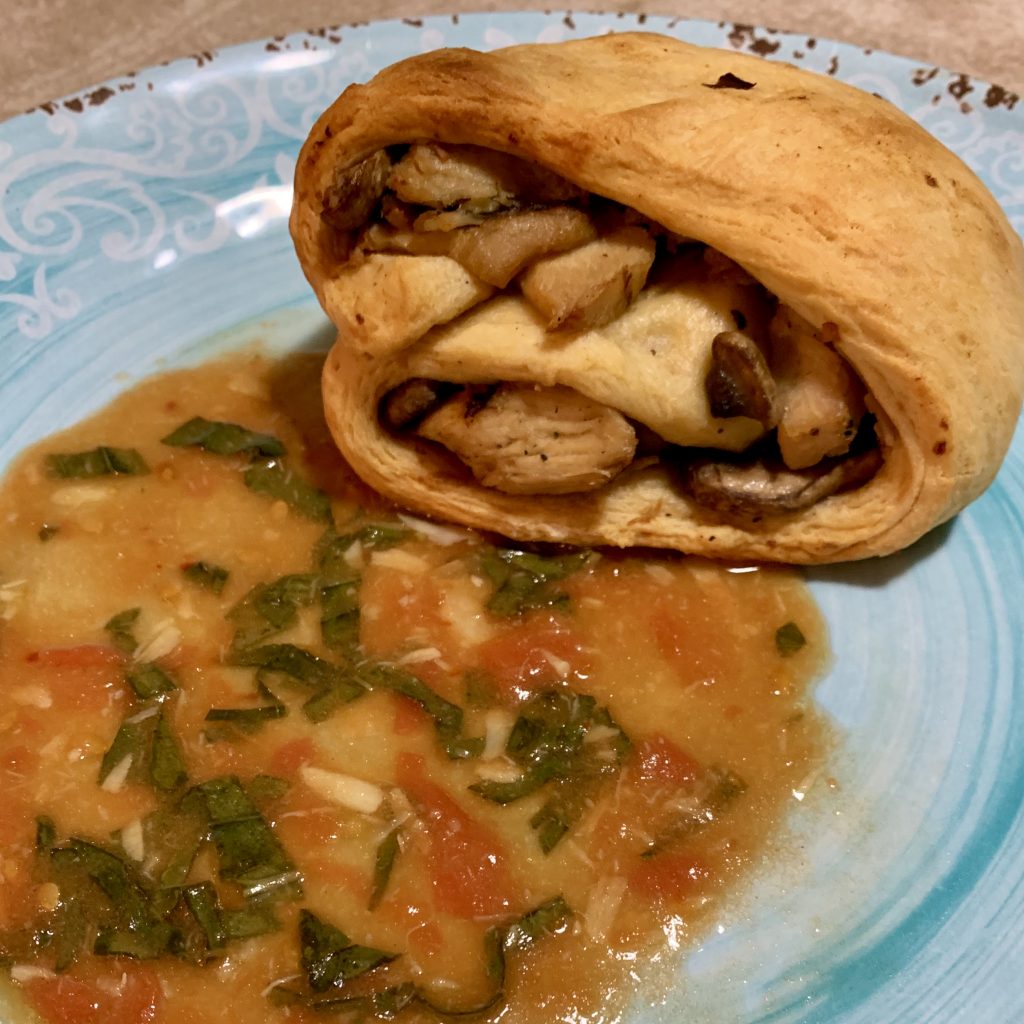 (Visited 14 times, 1 visits today)