French fries are really tasty and potato wedges are even better. Thick and generally baked with olive oil and a variety and spices, these wedges are delicious.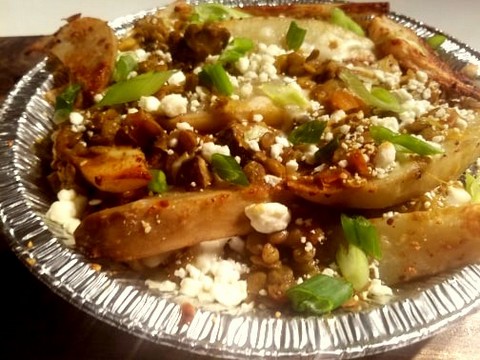 These wedges are covered in lentil curry and goat cheese, which makes them vegetarian, but these wedges could just as easily be used for poutine, or covered in gravy with bacon. You could easily add ground beef and sour cream and nacho cheese. Basically, they're a super versatile food group.
You could use these as a main course, a side dish or even as a giant party food platter!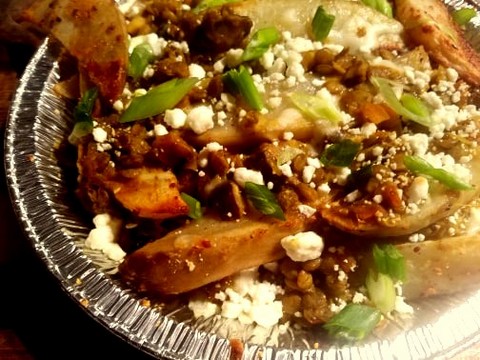 Get the recipe here.
(Visited 16 times, 1 visits today)