Need a quick and delicious sandwich on the go? Try this one. Sandwiches should be jam packed with flavor and great textures, and this sandwich is both simple and delicious.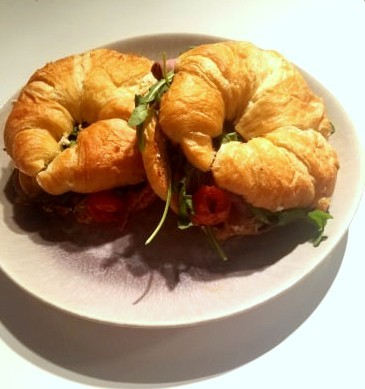 If you're not into tomatoes, substitute for roasted red peppers. If you don't have arugula, use spinach and add a little cracked black pepper right into the mix. The possibilities are endless!
Get the recipe here.
(Visited 36 times, 1 visits today)