Pasta, pasta, pastaaaaa. My favorite food. I am always looking for ways to spice it up (pun definitely intended).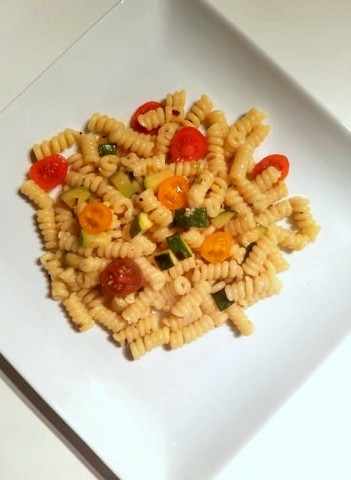 This fusilli is super hot, because red pepper flakes. I actually used way more than I showed on the recipe, and it was HOT. But guess what, I love hot. I love spicy, and if i can mix that with my favorite food, plus my current favorite vegetable (zucchini), even better.
Get the recipe here.
(Visited 25 times, 1 visits today)