Ramen. It's an amazing all purpose dish that can basically be anything you want it to be. This ramen is vegetarian, which is lovely, but can easily be made with meat if that's what you're into.
Ramen is also incredibly versatile. You can basically add whatever you want to it and it will still be good. I added full shiitake mushrooms to mine, only giving them a quick saute in a pan.
The moral of the story is, have fun with it.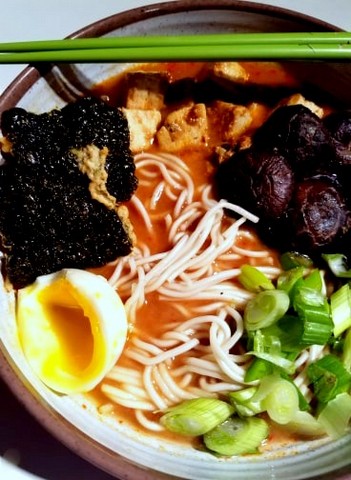 Get the recipe here.
(Visited 19 times, 1 visits today)