While I am not providing your a recipe for these spring rolls this time around, rest assured they are fairly easy to make. They require rice wrappers that you must soften yourself in a bowl of water prior to using.
The reason that I am not giving you a recipe for these is because I plan on making more (lots more) with less traditional filling. I've never been one for doing something the classic way, so, if I'm going to give you a recipe, it's going to be my take on it.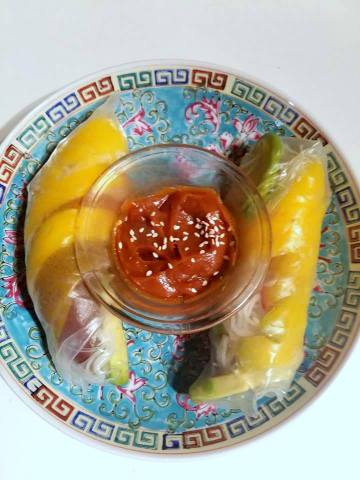 Classically, these spring rolls have prawns (or shrimp), vegetables, pork and rice vermicelli in them. These are served fresh and cold.
The ones I made here are entirely vegetarian (no pork or shrimp). Consisting of mango, avocado, vermicelli, red onion, carrots, green onions and cucumbers, these spring rolls are perfect to eat on a warm day, or when you just need something light.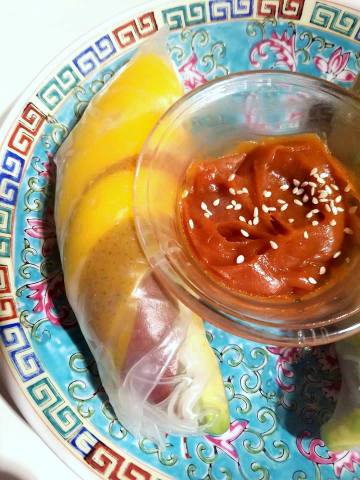 (Visited 25 times, 1 visits today)