These cookies were made by Chef Marcel Desaulniers for The Trellis: Cafe, Restaurant & Grill.
Zoe's Take:
8/10

I love a good cookie. If it's an all chocolate cookie, even better. So when we saw this recipe in The Great Chefs of America Cook Kosher, we had to try it. It's a good cookie. It might even be a great cookie, but it's not a 10/10, 5 star amazing cookie because it didn't live up to the fudge bit. When a cookie describes itself as fudge, I expect melty chocolate chips and a richness. These cookies spread out quite a bit for me and were huge and got a little crunchy. Don't get me wrong, I still like crunchy cookies, it was just not what I was expecting. Oh well.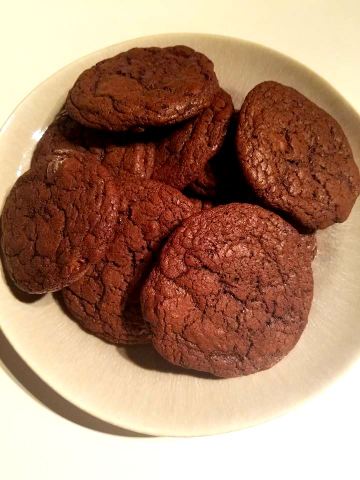 Eric's Take:
9/10
These cookies are VERY good! Super chocolatey and decadent. I thought this recipe was relatively easy to follow. There were a lot of steps and they were blocked in large paragraphs. There were also a lot of timed steps with mixing. I really liked these cookies, but the lost point was with the directions. Because of the steps being a bit confusing it led to inconsistent results between Zoe and my cookies.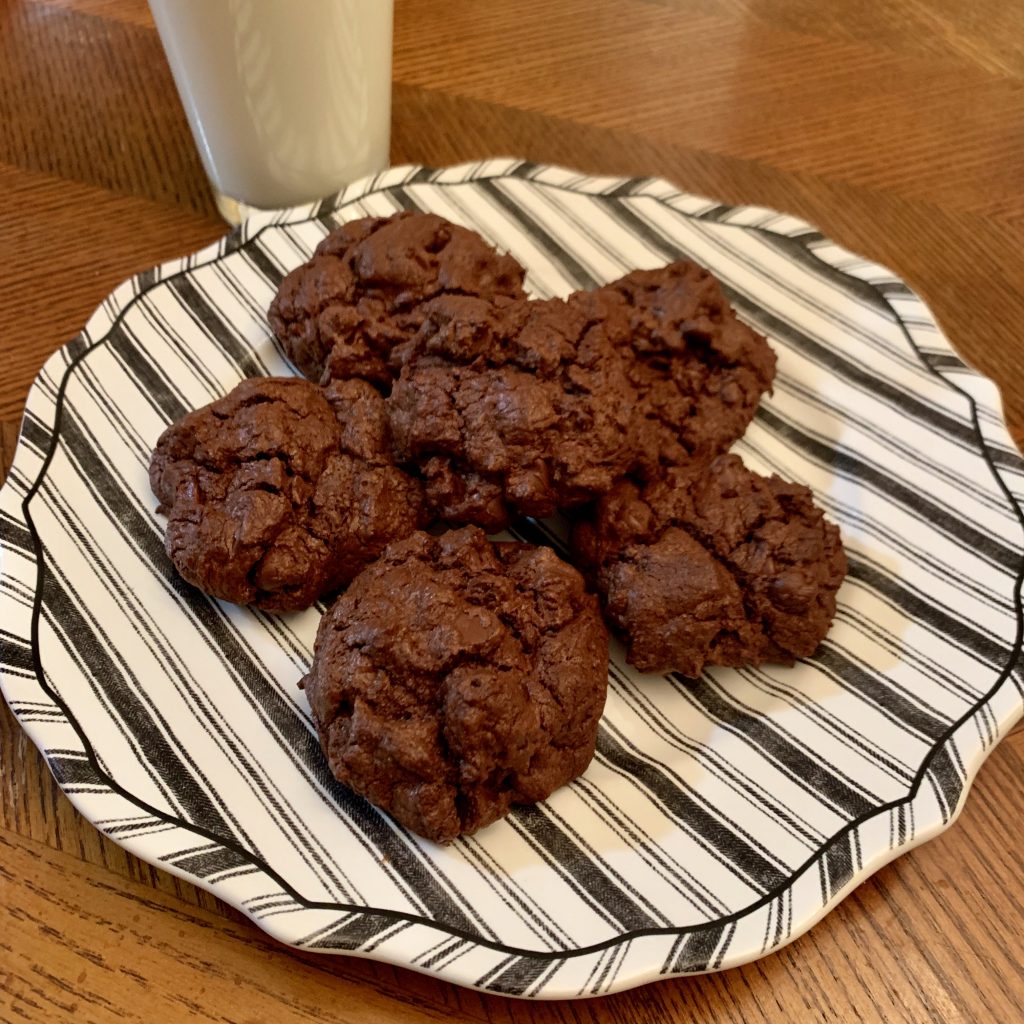 Absolutely Deep Dark Chocolate Fudge Cookies
Zoe's Take -

8/10

Eric's Take -

9/10
(Visited 531 times, 1 visits today)