I am a pastaholic. I could literally eat it every single day, for at least two meals of the day. Normally though, I wouldn't order fettuccine Alfredo at a restaurant. Why? Because most Alfredo are made with cream and milk. Not only is that wayyyy too heavy, but I just don't think it tastes nearly as good.
The best Alfredo in my opinion is made with butter and cheese, no cream required! My Fettuccine Alfredo is light and yet so creamy with just a touch of acidity from the lemon, a little bite from the pepper and some extra fiber and green from the peas. During the summer, I would use fresh sweet peas from the garden, but not in the winter when going outside is like… cold. Especially with the polar vortex going on.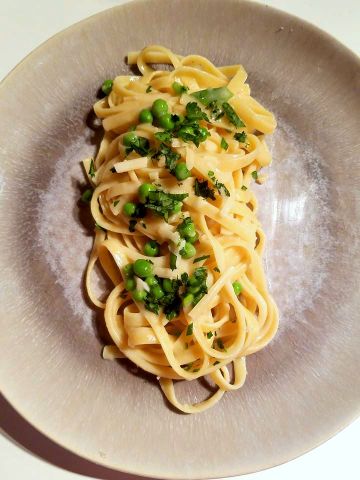 Get the recipe here for something to keep you warm on these loooong cold nights.
(Visited 116 times, 1 visits today)