One of the biggest hallmarks of the Keto Diet is that sugar is a big no no. This means that most sweets and baked goods are off the table unless they're specially made to be keto-friendly.
These brownies are pretty tasty too, not nearly as sweet as regular brownies with the texture of fudge. The avocado makes the brownies very creamy, and if you're not an avocado lover, then you're in luck because you cannot even taste it in the brownies!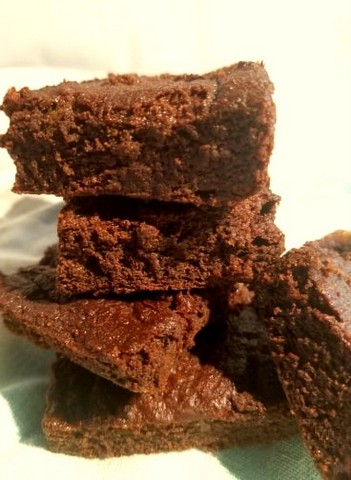 I like using stevia for this recipe, but you can use any sweetener substitute you like! There are tons of sweetener conversion charts on the internet, so feel free to use those! Also, feel free to add whatever mix-ins make you happy, whether it be nuts, keto friendly chocolate chips, or sugar free frosting (we like cream cheese!).
And just so you can make sure you're not going over your net carbs for the day, these brownies have 2.8 net carbs per brownie!
Get the recipe here.
(Visited 132 times, 1 visits today)