In case you weren't aware, I like to participate in food contests. My favorites are the ones hosted by Chefsroll (www.chefsroll.com). My first competition with them was over a year ago, where I came in the top 10 (out of 500) with my Southern Fried Chicken and Mac and Cheese Waffles.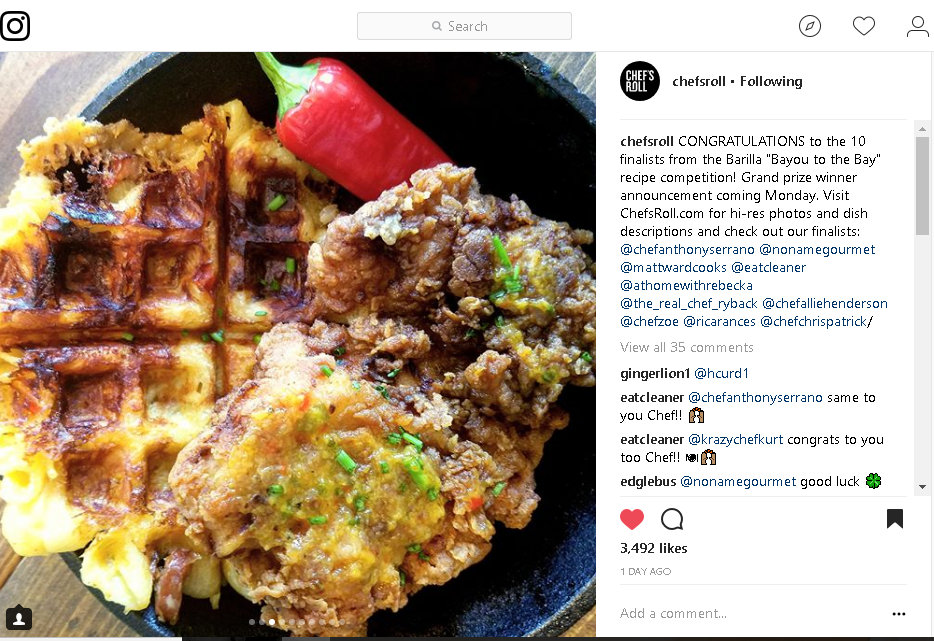 I then competed again in their Callebaut Outside the Box Chocolate Contest and had two of my entries move on to the final rounds. That was a fun competition because I literally just had to use Callebaut chocolate in what I was making, and choose from one of the categories. My Chocolate Balsamic Lamb and my Mexican Hot Chocolate Cupcake both made it.
So now, Chefsroll and Spiceology (go check out their site if you haven't, they have such amazing spices!) are having a contest. So OF COURSE I am competing. And time permitting, in multiple categories. I've already finished and submitted one.
The first category I am competing in is the Best "Blend" Dish, using Spiceology Vadouvan. Vadouvan is an Indian Curry Blend with added aromatics like onion and shallots. It's just such a warm and wonderful spice blend. I decided to use it to make a fried chicken dish. My Vadouvan Fried Chicken with Roasted Fennel and Pickled Carrots has already been submitted to Instagram and you can see it there @chefzoe.
Stay tuned for more of my submissions to the Spiceology contest!
(Visited 96 times, 1 visits today)