Since culinary school, and even more specifically, since my Intro to Bread Making class, I have wanted to be good at making croissants. However, since they are time consuming and fairly difficult to make, I never really made the attempt. At least, until now.
I tackled the croissant this week, and I have to say that the results were very very good for a first attempt. For a good croissant or pain au chocolat, you need layers, lots of layers. The more layers the better in my opinion. They need to be buttery and flaky and have depth of flavor.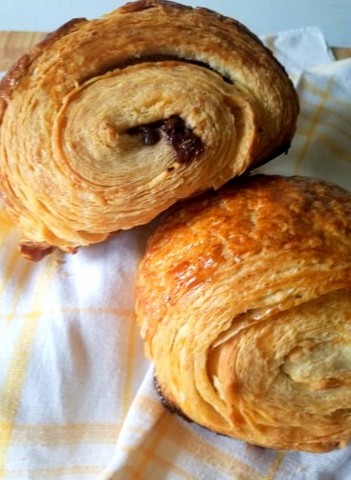 You can quite literally see the layer and layer of flaky croissant in these pain au chocolat that I made. Despite the amount of butter, these were light, flaky and absolutely delicious.
If you want to attempt your own croissants, and have the time to try them out, check out my recipe here.
(Visited 186 times, 1 visits today)