The Jack-O'-Lentil Burger
We're talking about Over-the-Top the movie–this Hamburger tastes like arm wrestling.
Zoe's Take
9/10
I absolutely loved this burger. I didn't think I would because I'm normally not the biggest fan of lentils. But I actually adored every bit of this burger. The lentil mixture was actually amazing. The added sweetness from the honey, plus the hotness of the serrano peppers ACTUALLY worked. I love most things that have goat cheese on them, and this was no exception. The baby spinach provided a nice crunch as well, which is definitely necessary for this burger. There is an earthiness to this burger that I didn't expect to love, but I do. The reason why I didn't give this a 10, is because it's also a very messy burger, because the lentils fall off when you tilt the burger, which is sad.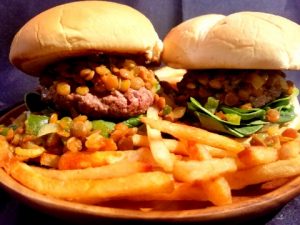 Eric's Take
8.5/10
This was my favorite burger yet. The creamy goat cheese and fresh spinach with the sweet and spicy lentil mixture had great texture and depth of flavor. The honey and the serrano pepper did a lot for the lentil mixture. It was certainly a messy burger, but the lentil mixture held up better than I thought it would. This burger lost a point for the complexity. For the average person the multiple steps of this burger may be daunting. Cooking lentils is no easy task if you've never done it before. I actually overcooked my first batch. The half a point was lost on difficulty of sourcing ingredients. The "Orange Lentils" were difficult to find. I finally managed to get Red Lentils, which are really the same thing.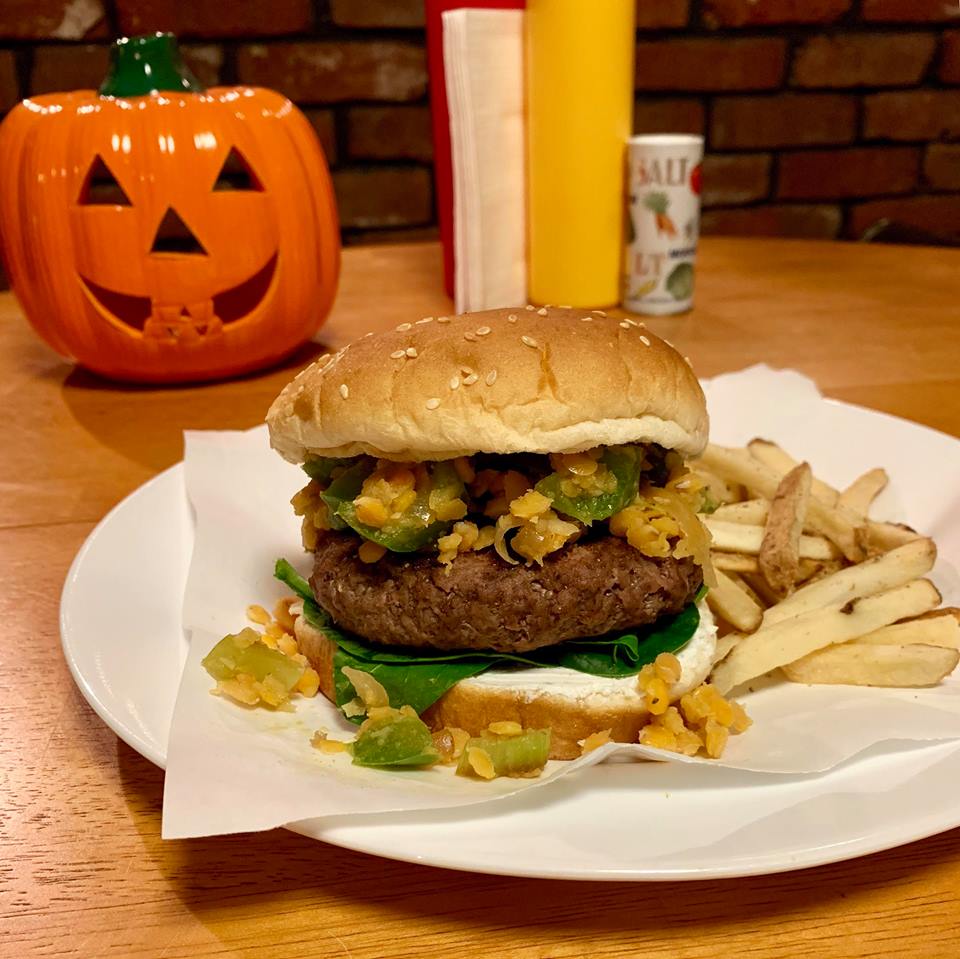 The Jack-O-Lentil Burger
Zoe's Take -

9/10

Eric's Take -

8.5/10
(Visited 41 times, 1 visits today)