It's National Cake Day, and instead of making you a cake, I decided to bring you a piece of one of my favorite types of cake. In Rhode Island, there is an establishment called Gregg's. It's been around since 1972. Gregg's home style desserts and pastries are award winning and don't just taste good, they also look good.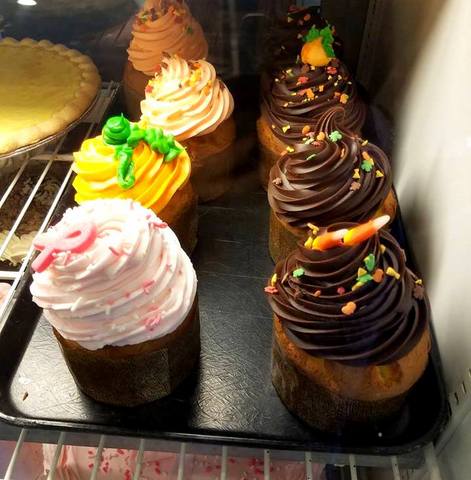 While they have an extensive menu ranging from Apple Pie to Turtle Cheesecake, my ultimate favorite is their Death by Chocolate Cake. It's an extreme version of a chocolate layer cake. Death by Chocolate Cake is 6 layers and covered with tiny chocolate chips. The frosting in between layers is thick and even, with chocolate roses on the top.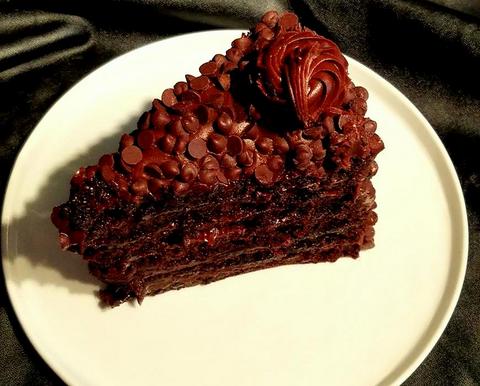 This cake is so incredibly rich, that eating the full piece they serve you is very hard, even for me. 6 layers of cake is one thing, with the added 6 layers of frosting and chocolate morsels… forget about it. I was given an entire Death by Chocolate Cake for my birthday last year. It took about a month to eat the whole thing, and my kitchen smelled like chocolate and pastries for 6 months after that.
I definitely recommend trying one of their cakes or pies if you're going to be in Rhode Island at all. They're easy to find, and the locations are everywhere. And if you happen to get some Death by Chocolate Cake and survive… let me know!
(Visited 2,726 times, 1 visits today)