Short ribs are these gorgeous pieces of meat, just waiting to be braised until they are so tender they just fall off the bone. That's what we did with these delicious ribs. Slowly cooked for 3.5 hours in red wine and beef stock, these tender ribs just fall right off the bone.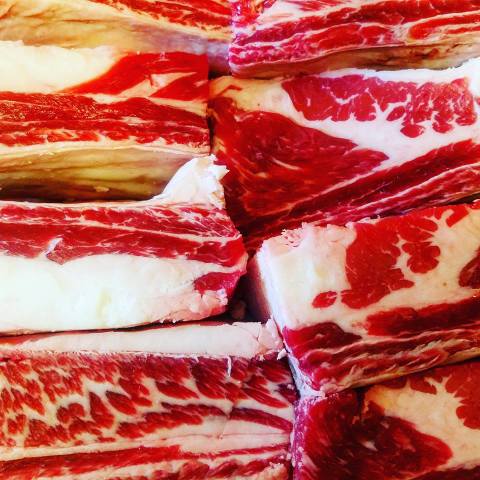 Combined with pillow-y and gently fried potato cakes and spicy marinated bok choy, these ribs are tantalizingly good. Talk about food porn. We recommend pairing this dish with the same red wine you use in the sauce. It just adds that extra something something you're looking for in a meal.
Find the recipes here!
(Visited 42 times, 1 visits today)