The Hot Nantucket Night is generally made with Don Julio Blanco Tequila, agave nectar and lime juice.
However, I've never really been a fan of using agave nectar for anything that I could be using honey for. It has the same amount of calories as honey and the neutral flavor doesn't really appeal to me.
If you're a vegan, just know that if we don't take the honey from bees, they end up in trouble because the hive becomes honey bound and the bees swarm and the hive ends up getting split because there aren't enough empty combs to lay eggs for the new queen…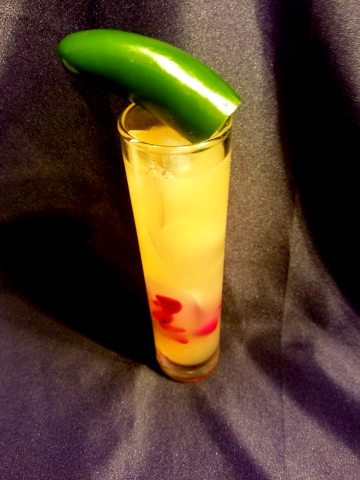 To make a much better drink, I created a cranberry simple syrup. As an addition to the tequila, the simple syrup gives the drink a smooth and more refined taste.
Find the recipe here.
(Visited 32 times, 1 visits today)