I absolutely enjoy making cinnamon rolls. Although they can be time consuming to make if you've never made them before, they're a breeze after making them a few times.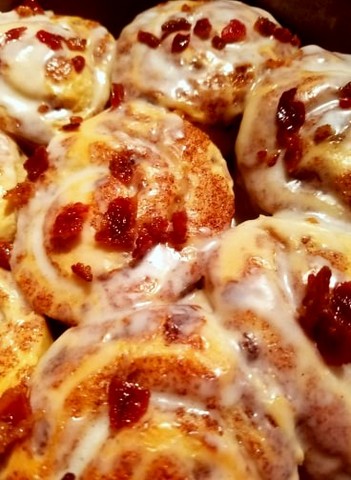 When we first started this blog, I posted a caramel pecan cinnamon roll recipe that you can find here. That recipe is simply decedent and sweet as hell. While I don't eat any of these cinnamon rolls I make, I do get a lot of happiness giving them to other people. Also, if they look and taste amazing, that's a plus too.
Well, these cinnamon rolls I made recently are my more basic recipe, more classic, with the added effect of bacon, both in the dough and sprinkled on top.
While I won't be posting the recipe here, you can get the recipe by subscribing to our email list, where we send our exclusive recipes.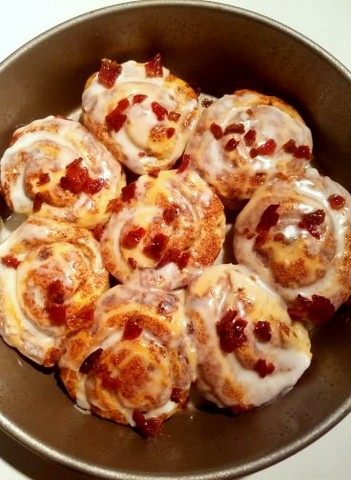 (Visited 105 times, 1 visits today)