Hopefully you've seen the video and you already know… IT'S MUNCHIES WEEK! Whether or not you take part in marijuana, these munchies are perfect for any stoner or really anyone who loves cheese and chocolate. Believe me when I say, a food high is definitely a thing.
We're starting off our week of munchies with a whole mixture of food that is delicious when under the influence. Bacon, pasta, cheese and ranch dressing. Oh, and did I forget, the whole mess is topped off with crushed doritos.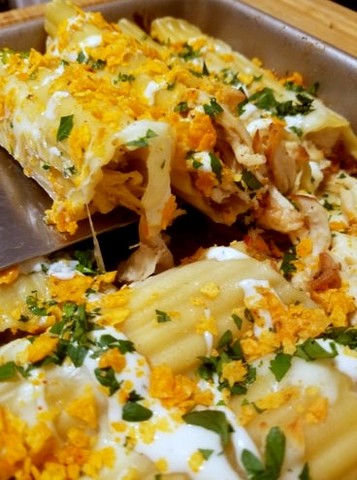 While you can truly make this in any way you want, you can find my recipe for it here. I hope you enjoy munchies week!
(Visited 141 times, 1 visits today)